Medicine Magic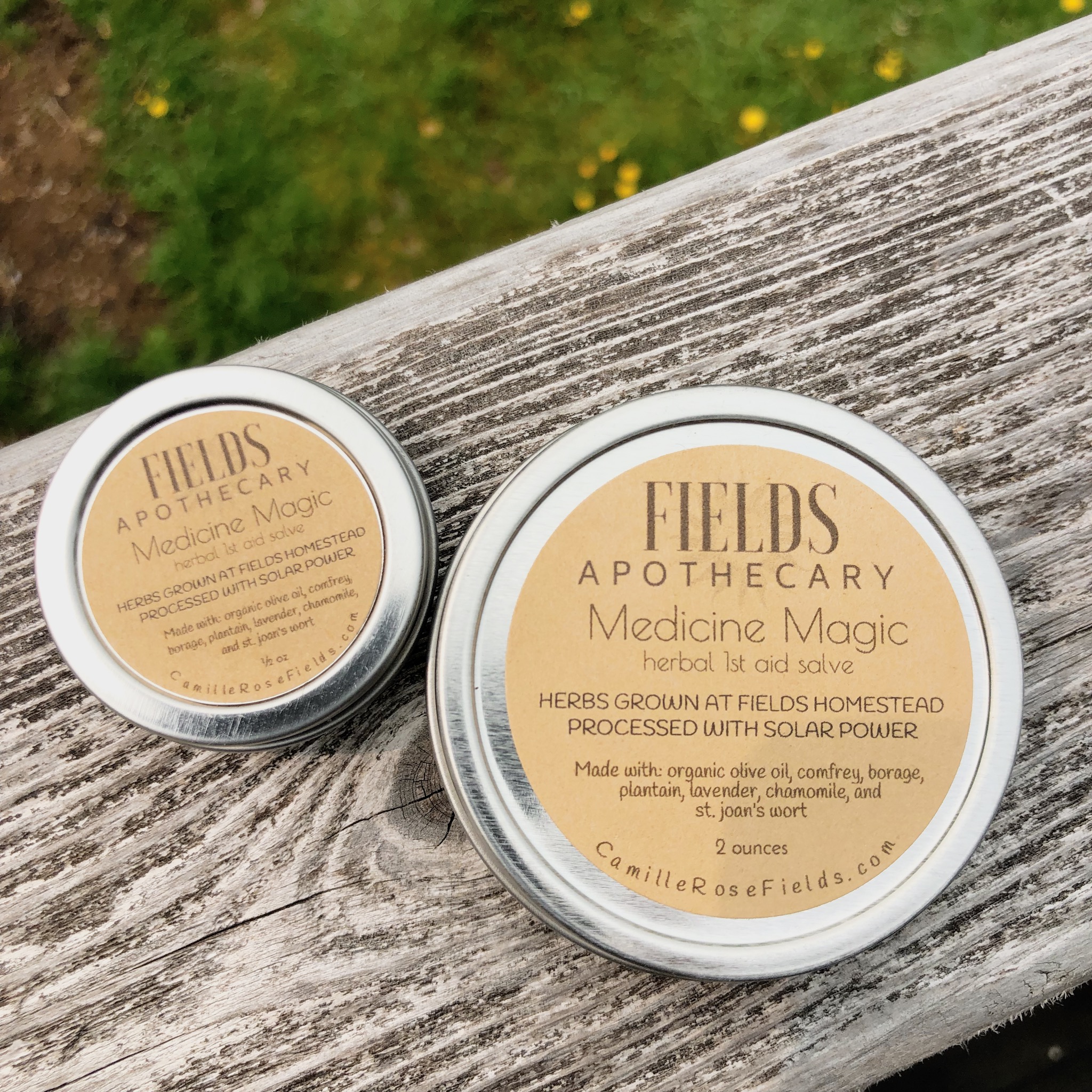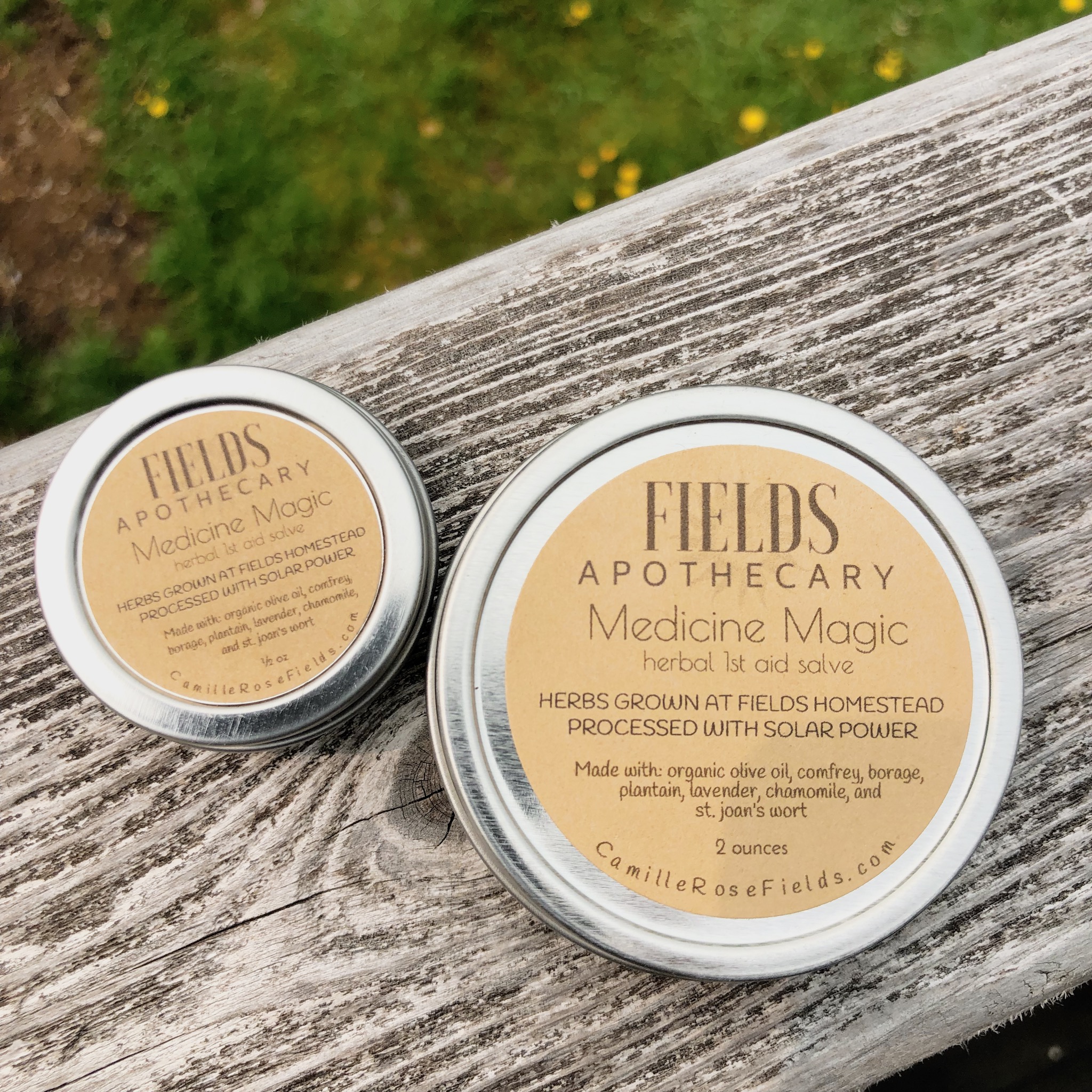 sold out
Medicine Magic
This 1st aid salve is great for wounds, bites, stings, burns, rashes, and chapped skin. I call this "magic salve" in my house as it's perfect to put on just about anything.
All herbs grown at the Fields Homestead + Processed with Solar Power.

Made with love: organic olive oil, local Maine beeswax, comfrey, plantain, borage, chamomile, calendula, lavender, and st. joan's wort.
Comes in 0.5 oz, 1 oz, or 2 oz tins.