Woodsy Wonder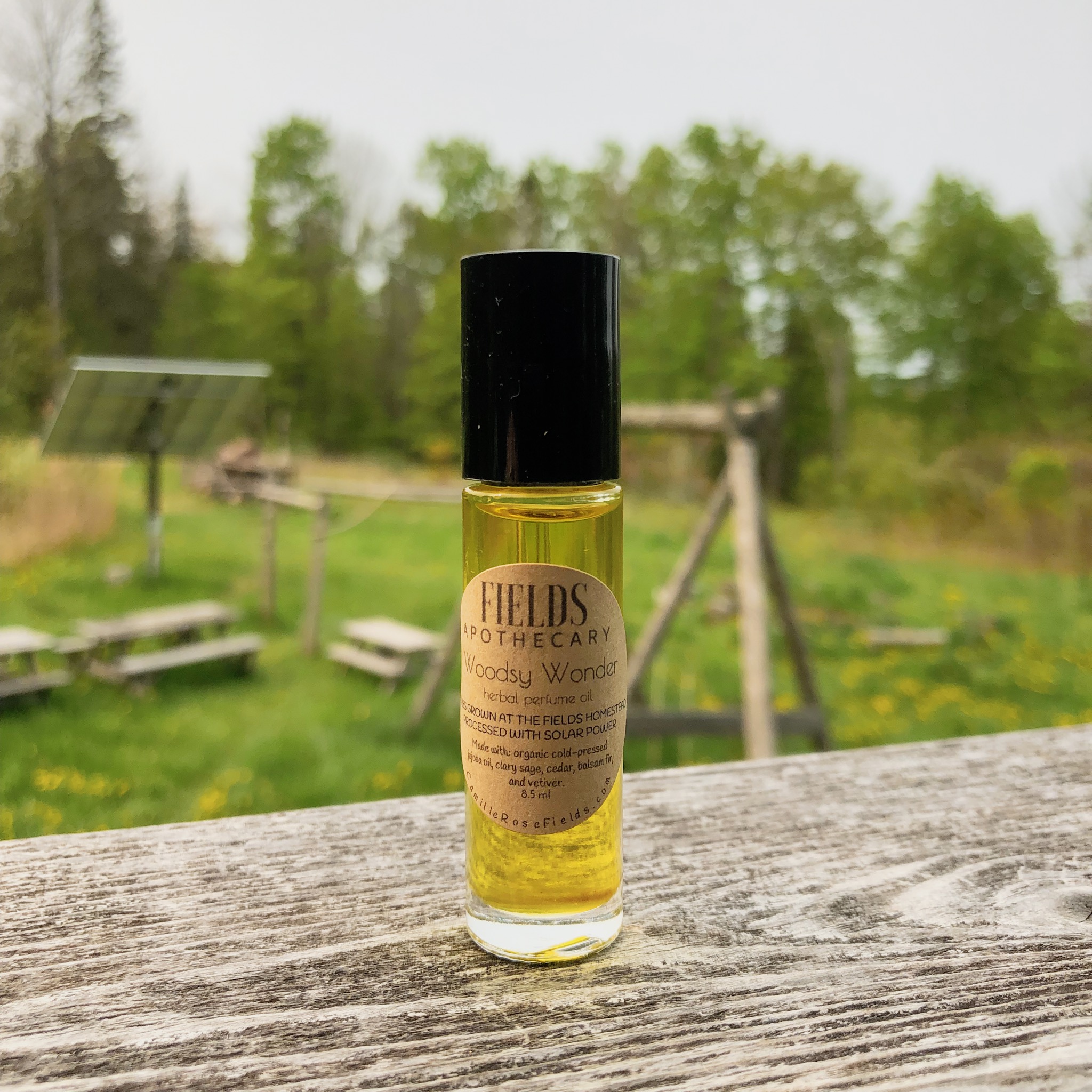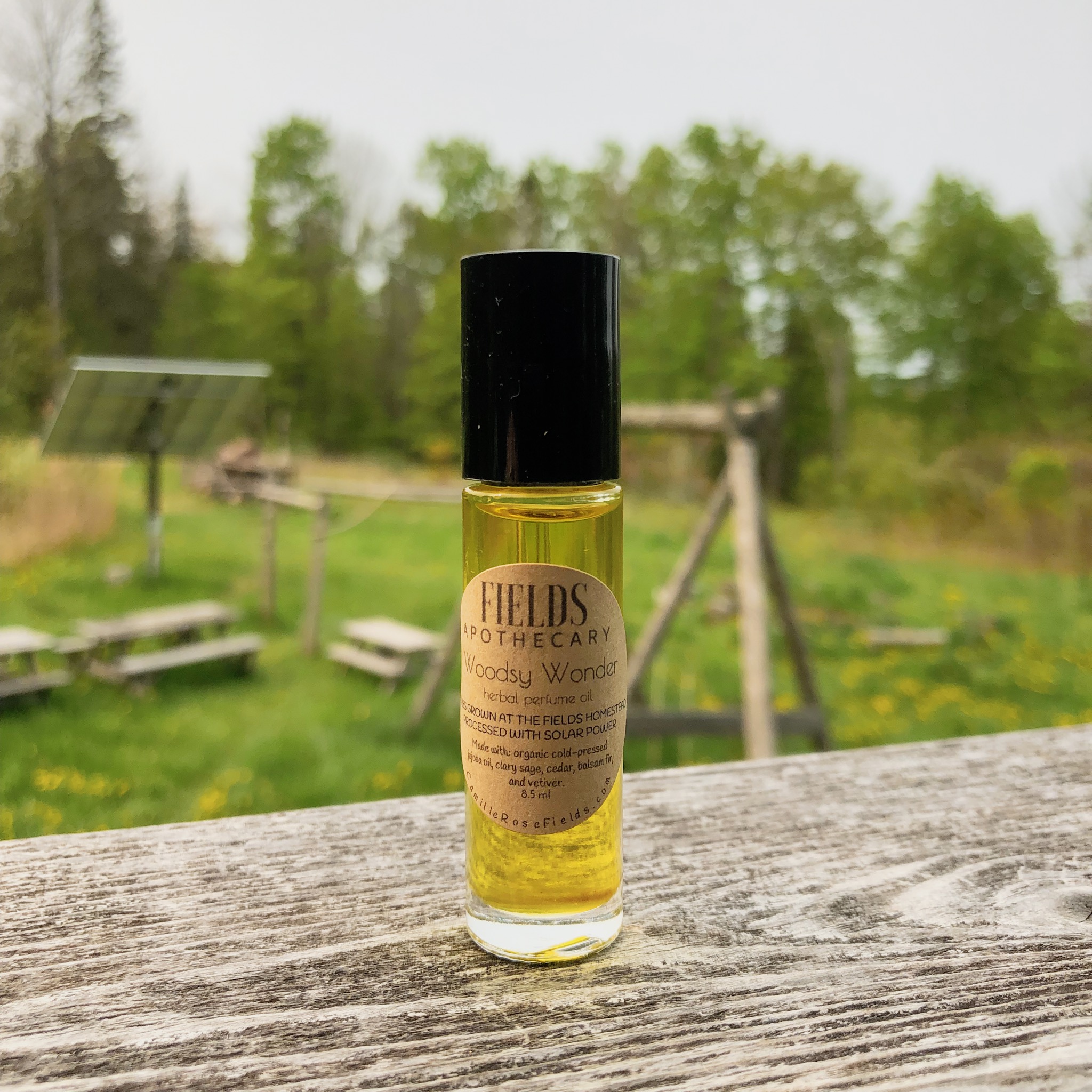 Woodsy Wonder
This roll on herbal oil is sure to wow anyone who loves the forest. Be prepared to turn heads and light up the room with your aromas wafting into the air. Inspired by the trees, this oil will drench you in the lovely scent of balsam fir and cedar.
Made with: organic cold-pressed jojoba oil, clary sage, cedar, balsam fir, and vetiver.
Infused with herbs grown at the Fields Homestead + Processed with Solar Power.
Comes in a 8.5 ml roll on glass bottle.